The way we live has changed. We are increasingly mobile and interconnected—not only to each other—but to the brands we interact with. So, it makes sense that the way we make payments has also changed. Emerging payment platforms support consumers when they need it, through integration with channels with which they already interact. Options like SMS, video chat, web & social chat, automated calls, and text-to-link ease friction in the customer journey and reduce corresponding merchant costs.
Mobile payments are leading the pack of payment preferences and are set to surpass $1 trillion worldwide in 2019. And, millennials are not the only ones to go mobile; nearly 70% of 45-54-year-olds, 51% of 55-64-year-olds, and 39% of the 65+ crowd currently make mobile payments. Why? Mobile payments are convenient. The customer journey becomes even more streamlined with proximity-based mobile payment platforms. Global adoption of mobile payments are coming -- and quick. Mobile payment platforms such as Alipay, Apple Pay, and Paypal have over 3.2 billion active users.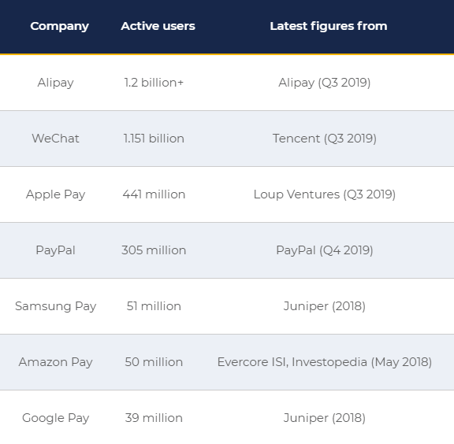 Mobile payments are being rapidly adopted by all age demographics, and the global mobile payment market size is forecasted to be worth over $3,081 billion.
Online payment platforms have seen four times the growth of traditional point-of-sale payments in recent years, and merchants are reaping the benefits of this change in buying behavior. 73% of consumers have made an online purchase within the past 12 months, and—as a result—71% of merchants say their annual sales have grown through online & mobile channels. With sales growth at risk, the question brands need to ask is not if they should offer online payment options, but how fast they can deploy them.
So, what do you need to consider before deploying online payments? Security is paramount. If consumers do not feel safe, they will jump ship—37% of consumers have reported abandoning online purchases due to fraud fears. However, merchants who have taken initiative to ease these fears and enhance security features report a corresponding boost in online sales. There are several legislations that organizations must comply with before deployment. PCI compliance is the data-security standard, and applies to any organization that accepts, transmits or stores cardholder data. Though GDPR legislation applies directly to marketing data, it should still be considered, since payment data and marketing data can be interconnected. As communication and payment platforms become more integrated, the ability to capture and comply when a consumer opts-out is still required.
Before determining a deployment timeline, review your customer journey and decide what channels and use-cases would work best for your customers. You don't need to be everywhere at once or introduce new channels to your customers—that will only cause confusion. Consider the platforms your customers already use and meet them there.
Want to learn more about how to implement new payment channels for your customers? Watch our recent webinar or contact SPLICE.
Editor's Note: this blog was originally published in March 2019 but was updated in July 2020 for consistency and freshness.